Meet The Hosts

The Weborg family is excited and honored to host the 25th annual Cattlemen's Ball event, near their 25,000 head feedlot south of Pender. Started in 1944 by their parents, Curtis and Janice Weborg, the cattle operation is an important piece of the Weborg legacy that lives on today. The three Weborg brothers, Kent; and wife, Colleen; Craig; and wife, Darlene; and Brian; and wife, Renee, along with their families, look forward to hosting this event that creates a positive ripple effect in the world. Like many families, the Weborg family has been both directly and indirectly impacted by cancer and it's their hope that someday, there is a cure for all types of cancer. They look forward to hosting this annual event that provides an opportunity to fund cancer research while simultaneously showcasing an industry that is particularly important both to the Weborg family, but also to the state of Nebraska. For the Weborg's, this business is a family affair as many of the next generation are directly involved in the daily operations of the feedlot.
Kent and Colleen Weborg and their sons, Tyler, and wife, Rebecca, with children, Neveah, Adara, Nora and Maddox; Tony, and wife, Meghan, with children, Kate, Taos, Mesa and Lou. Craig and Darlene Weborg, and their sons, Adam, and wife, CharLee, with children, Makia, Makali, Makouy, Makayd; Alex, and wife, Jessica, with children, Lucas, Jamie, and Evelyn; Austin, and wife, Makenna and son, Curtis. Brian and Renee Weborg along with their children; Emily, and husband, Kelly, with children Hank and Wava; Evan and wife, Jessica with children, Barton and Hayden; Easton, and wife, Tori with children, Lily and Ryder, look forward to inviting you to the 2023 Cattlemen's Ball in Pender!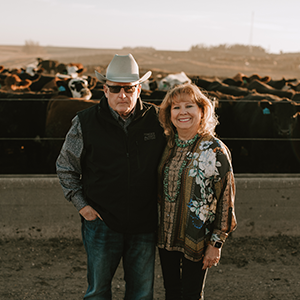 Kent & Colleen Weborg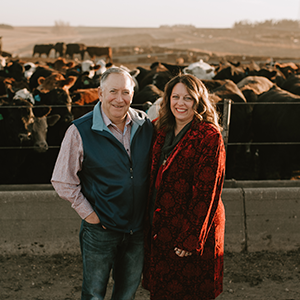 Craig & Darlene Weborg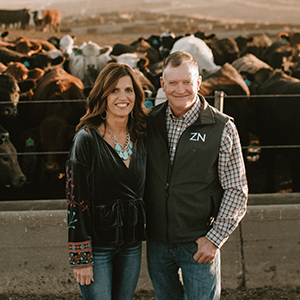 Brian & Renee Weborg
General Chairs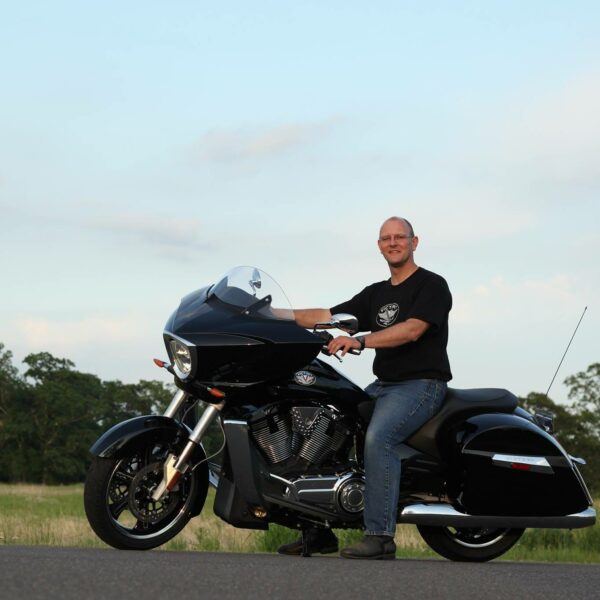 Glen Gralheer
A resident of Pender, NE. Glen is recently retired after spending most of his career with Polaris Industries where he led vehicle programs from concept to production. He's looking forward to being a part of the Cattlemen's Ball to help fund a cure for cancer. Like many others, Glen has lost friends and family to the disease, so the cause is one that is dear to his heart. Glen also knows many survivors, so believes that there is hope for others and that continued research will help aid in finding a cure.
Tom & Bonnie Ruskamp
Residents of rural Dodge, Nebraska. Tom & Bonnie operate a diversified family farm operation where they raise corn, soybeans, wheat, and alfalfa in addition to a cow-calf herd. Bonnie teaches second grade at Howells/Dodge Consolidated Schools. Tom & Bonnie have three children, son, Garrett and his wife, Ellan; two daughters, Danielle and husband Adam Klein; Courtney and husband Andrew Kurtenbach. Tom and Bonnie are incredibly excited to be involved in this year's Cattlemen's Ball. In addition to many extended family and friends, Bonnie's mom and Tom's dad both lost their lives to cancer and Tom's mom is currently a survivor. They believe in the power of prayer and the passion this group has. They look forward to seeing all of you in 2023!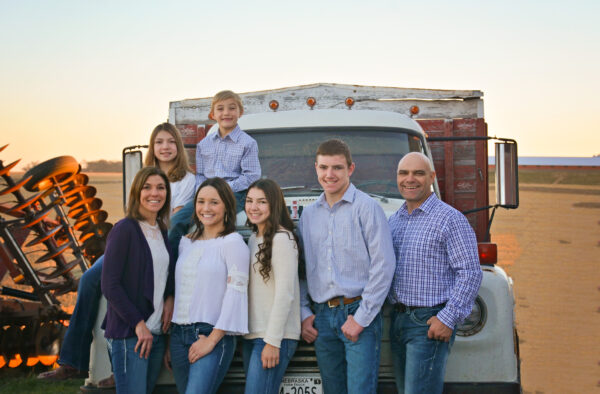 Andy Scholting
A resident of rural Wisner, Nebraska. Andy is Co-Owner and President of Nutrient Advisors in West Point. Andy and his wife, Lisa, have five children Reagan, August, Taylor, Riley, and Ross. Andy serves on the Wisner-Pilger school board and is an elder at their church. Andy is excited that the Weborg family will host the Cattlemen's Ball in Cuming county and feels privileged to help with the ball for such a great cause. Cancer has taken loved ones from their family so the opportunity to promote cancer research and awareness while having a lot of fun is a blessing.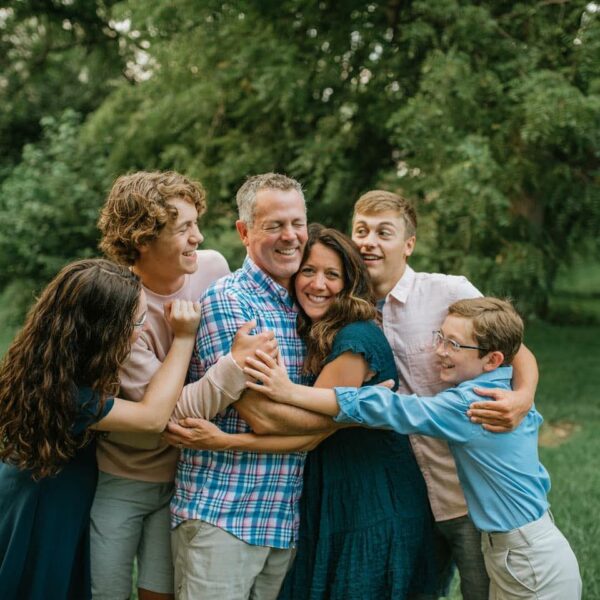 Ryan & Charissa Steffensmeier
Residents of West Point, NE. Ryan is President & CEO of First Community Bank and Charissa is Senior Counsel for Peabody Energy; they have four children ages 13-20. Like many, Ryan & Charissa have been deeply affected by cancer. They are honored to serve as general chairs to help bring this impactful event back to their community, along with raising funds and awareness for many important organizations that directly aid those dealing with the effects of cancer. They are proud to be residents of Cuming County and know that the community will rise to the occasion of making the 2023 Cattlemen's Ball a huge success.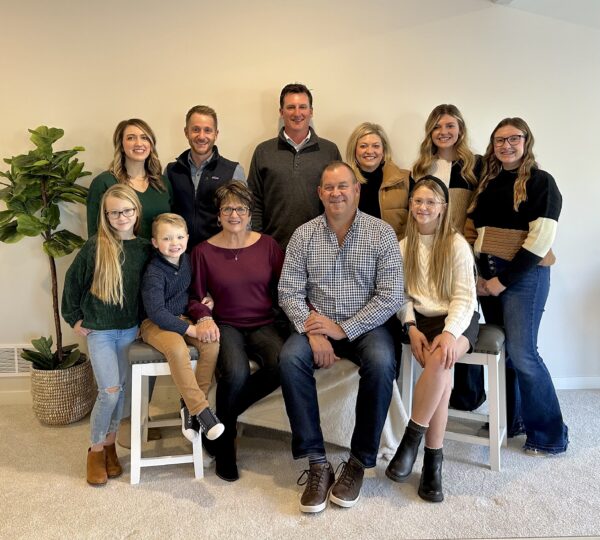 Bruce & Nancy Wichman
Residents of Pender, NE. Bruce serves as a loan officer for Frontier Bank in Pender and Nancy is retired after working 43 years at Pender Community Hospital. They have two adult daughters, Amber and husband Ross Bacon, live in Lyons with their three children- Avery, Ryanna, and Ansley; and Shelby and husband Zach who live in Lincoln with their two children- Delaney & Beckham. They enjoy being with family and attending their grandkids many activities along with traveling and boating on the Missouri River. Bruce and Nancy became involved with the Cattleman's Ball because like many others, they have lost loved ones from cancer and have personally been impacted by it as well.