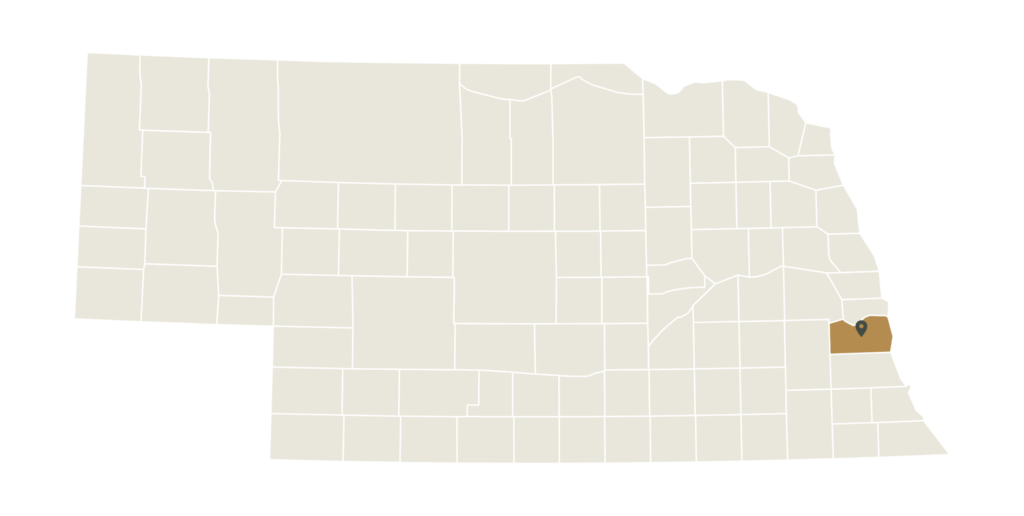 Cass County Lodging Options
In each category, the options are listed by distance, from nearest to furthest from the location of the Cattlemen's Ball.
Vacation Rentals
RV Camping and Tent Camping
On-site Dry Camping (0 mi.)
Dry camping will be allowed free-of-charge and is available on a first-come, first-serve basis. Reservations are not available. You may bring your own (quiet) generator, and you must park in the designated area. Dry campers can begin arriving on Thursday, June 2, and should be off-site by Monday, June 6.
Weeping Water City Lakes – Campgrounds (3.2 mi.)
Clinton St & W Eldora Ave
Weeping Water, NE 68463
(402) 267-5152
Group rate available: No
Louisville State Recreation Area (9.3 mi.)
15810 Highway 50
Louisville, NE 68037
(402) 234-6855
Reservations
Group rate available: No

Pine Grove RV Park & Campground (18.5 mi.)
23403 Mynard Road
Greenwood, NE 68366
(Off I-80 Exit 420)
(402) 944-3550
Group rate available: No
Carol Joy Holling Conference & Retreat Center (19.8 mi.)
27416 Ranch Road
Ashland, NE 68003
(402) 944-2544
Group rate available: No
CABINS
Kimberly Creek Retreat (13.9 mi.)
30010 Kimberly Creek Drive
Ashland, NE 68003
(531) 500-8001
Reservations
Group rate available: No

CABINS, LODGE, RV CAMPING, AND TENT CAMPING
Eugene T. Mahoney State Park (16.1 mi.)
28500 W. Park Highway
Ashland, NE 68003
(402) 944-2523
Reservations
Group rate available: No

CABINS, GLAMPING, RV CAMPING, AND TENT CAMPING
Platte River State Park (9.6 mi.)
14421 346th Street
Louisville, NE 68037
(402) 234-2217
Reservations
Group rate available: No

GLAMPING, RV CAMPING, AND TENT CAMPING
Slattery Vintage Estates B&B Bungalows (10.9 mi.)
8925 Adams Street
Nehawka 68413
(402) 267-5267
Reservations
Group rate available: No

GLAMPING AND LOFT
Oak Haven Vineyard & Inn (19.1 mi.)
2115 Inman Dr.
Plattsmouth, NE 68048
(402) 296-6023
Group rate available: No
Additional Lodging Options