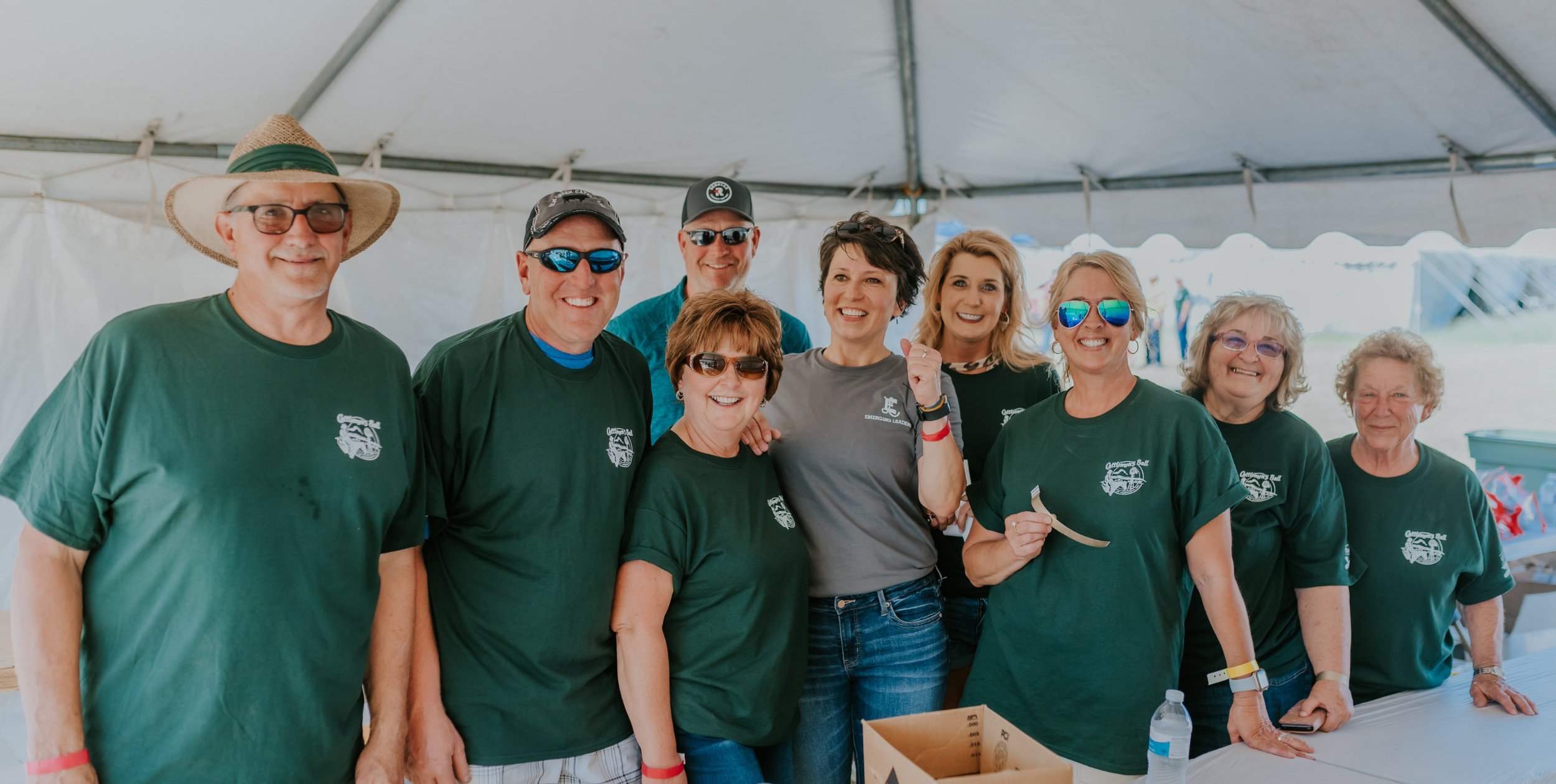 Volunteers
Want to be part of one of the biggest events to take place in Cass County? The Cattlemen's Ball, happening June 3 and 4 at the Cass County Fairgrounds in Weeping Water, Neb., is a completely volunteer-run event, and we need YOU to help make it a success!
Register today as a volunteer and help us reach our goal to raise $2 million for cancer research, which would be a record-breaking accomplishment for this annual charity event. Let's put Cass County on the map!
Please note that anyone attending the Cattlemen's Ball on Friday and/or Saturday must purchase a Top Hand ticket (at minimum), including volunteers.* Why? Because all funds collected through ticket sales are donations and help us reach our fundraising goal. Plus, as a ticket-holding volunteer, you have a vested interest in the success of the event, which makes you an integral part of the team! Additional details on tickets can be found below the registration buttons.
There's a little something for everyone at the Ball and, if you're already planning to attend, why not donate a couple of hours of your time for a good cause (and have a good time while you're at it)?
We whole-heartedly thank you in advance for volunteering and helping make this event possible! If you have any questions, please contact volunteers@cattlemensball.com.
Specific Volunteer Opportunities
We have volunteer opportunities available in the Art Tent, History Tent, General Store, at the bar, for the wine and beer tastings, on the site set-up crew…and so much more! Whatever your skill set or interest, there's likely a fit for you!
To sign up for a specific volunteer opportunity, please use the link below:
General Sign-Up
Want to volunteer but don't have a specific area in mind? Register now using this general sign-up form, let us know the dates and times you're available, and we'll place you in a volunteer role based on need! Thank you in advance for being flexible!
*The policy of the Cattlemen's Ball is that any volunteer who is on site between Friday at 4:00 pm and event-close on Saturday night is required to have a Top Hand ticket (at minimum). The only exception is for volunteers who are part of a youth group that is escorted onto the site for their volunteer activity and escorted back off immediately following the activity. All volunteers will have access to the volunteer tent for meals.