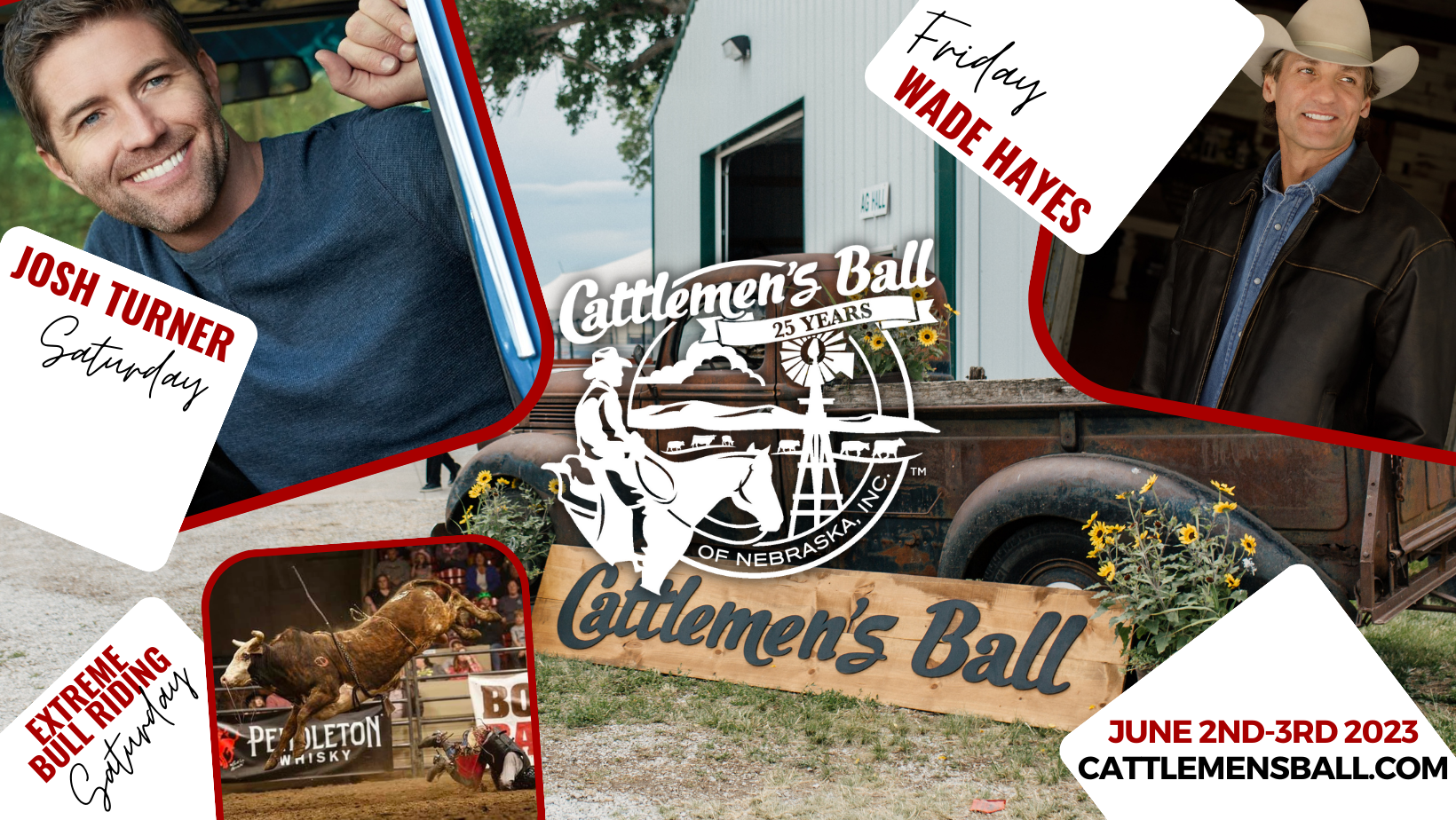 A full line-up of fun at the 2023 cattlemen's ball of Nebraska Event
Country music star Josh Turner will headline the Cattlemen's Ball of Nebraska event hosted by the Weborg family of Pender on Friday, June 2 and Saturday, June 3, 2023. The entire weekend is full of entertainment and activities to commemorate the 25th annual Cattlemen's Ball event.
For nearly two decades, Turner has been one of country music's most recognizable voices, selling more than 8.5 million units and amassing more than 2.5 billion global streams. Through the years, the country music star has received multiple Grammy, CMA, and ACM nominations.
MCA Nashville recording artist Turner will take stage on Saturday evening for the Cattlemen's Ball event. Attendees can look forward to hearing Turner's top hits such as: "Your Man," "Long Black Train," "Firecracker," "Would You Go With Me," "Why Don't We Just Dance," and "All Over Me."
The fun doesn't stop there as Cattlemen's Ball attendees can partake in more sights and sounds throughout the weekend. On Friday night, country music star Wade Hayes will perform and on Saturday afternoon, Double S Bull Company will hold an Extreme Bull Riding event. Throughout the weekend, ticket holders will also have an opportunity to take in array of activities, including the cancer survival style show, wine tasting, an art show, shopping at the general store tent, visiting the beef experience tent, visiting the history tent, and visiting the Fred & Pamela Buffett Cancer Center/Health & Wellness tent. A 5K and 1 mile run/walk event and golf tournament will also be held off-site to support the event.
"We are thrilled to bring some big-name country music stars and Extreme Bull Riding to the 25th annual event," said Brian Weborg, one of the event hosts. "Our family is truly honored to host the Cattlemen's Ball and we're excited to offer attendees a unique, fun experience that also benefits an important cause."
There are two types of tickets available and both will get you into Saturday night's concert. The Trail Boss ticket is the top-tier, VIP-like ticket, which costs $400 per person. Trail Boss ticket holders are invited to a Friday night reception, Saturday breakfast, Saturday brunch; can partake in all Saturday activities and have preferred seating for the Saturday evening meal and concert. The Top Hand ticket holders have access to all Saturday activities beginning at 12:30 PM, including the Saturday evening meal and concert.