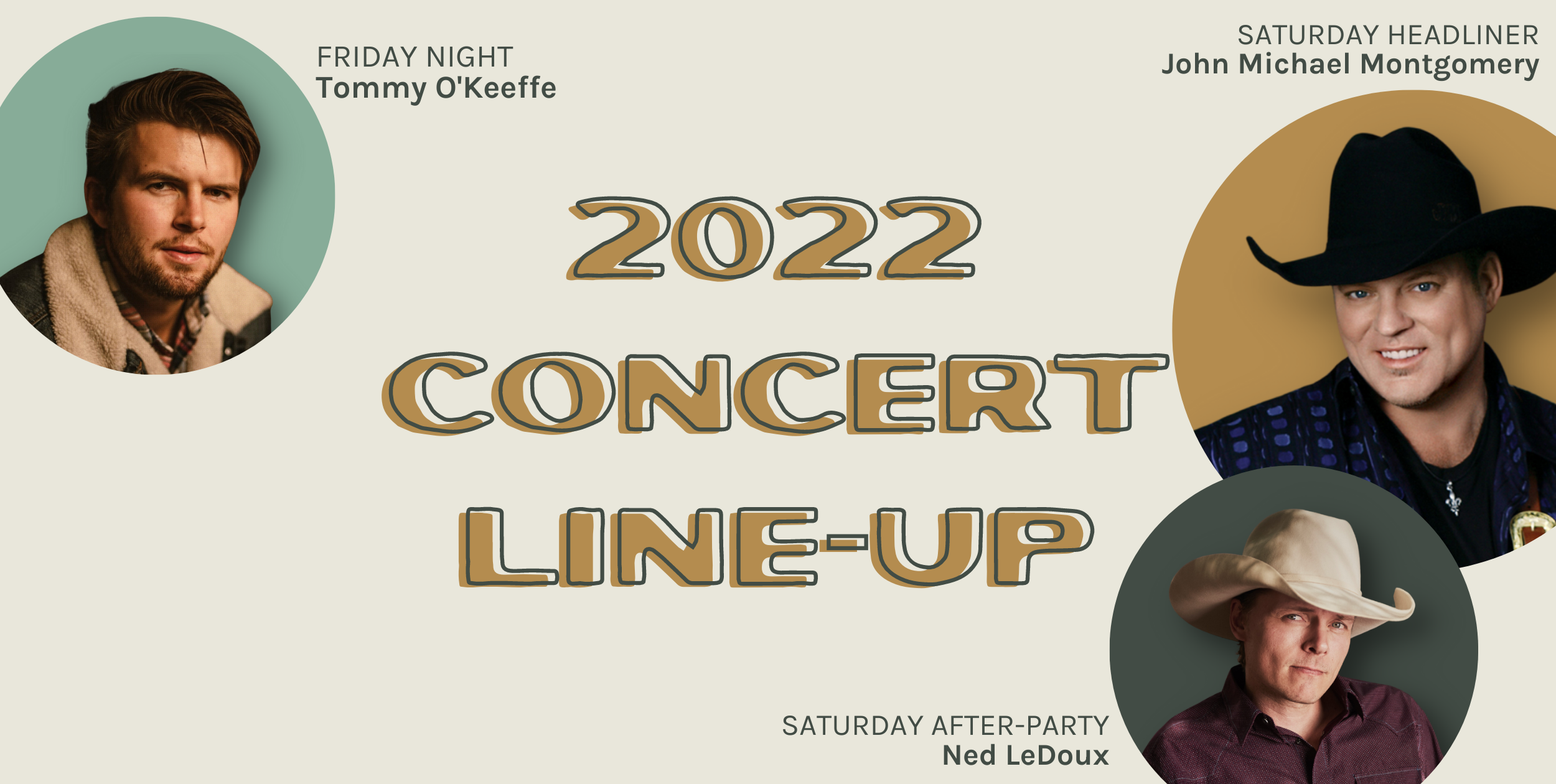 John Michael Montgomery to Headline the 2022 Cattlemen's Ball of Nebraska
Country music star John Michael Montgomery will headline the 2022 Cattlemen's Ball taking place at the Cass County Fairgrounds in Weeping Water, Neb., on Friday, June 3, and Saturday, June 4.
Montgomery – who has received two Grammy nominations; won four Billboard Music Awards including "Top Country Artist" and "Top Male Artist," four Academy of Country Music Awards and three Country Music Association Awards; sold more than 16 million albums; and earned 15 No. 1 singles – will perform on Saturday evening.
Cattlemen's Ball attendees can look forward to hearing Montgomery's top hits such as: "I Swear," "Life's a Dance," "Be My Baby Tonight," "I Can Love You Like That," and the classic country singalong, "Sold (The Grundy County Auction Incident)."
"We're really excited to bring John Michael Montgomery to the 2022 Cattlemen's Ball," said Mark Rathe, one of the event hosts. "He's someone every country music fan knows, and his songs are some that everyone can sing along to. His performance is going to be a highlight of the weekend, for sure."
Following Montgomery's concert, Cattlemen's Ball attendees will enjoy an after-party performance by country singer-songwriter Ned LeDoux. LeDoux, son of the late country music artist Chris LeDoux, has released three albums and opened for names including Garth Brooks and Toby Keith in addition to headlining his own shows. LeDoux says Ball attendees can expect a high-energy show that mixes his western roots with the rock and roll influences he acquired in his youth.
Tommy O'Keeffe, a country singer-songwriter from Hastings, Neb., will perform for ticketholders on Friday night. O'Keeffe, who moved to Nashville in 2018, was nominated for "New Artist of the Year" at the 2022 Rocky Mountain Country Music awards through iHeart Radio. He has also co-written several songs for other artists that have amounted to more than two million streams.
Tickets to the event are on sale now and can be purchased here.